Fuerteventura

03/2022
A gravel cycling holiday in the Canary Islands.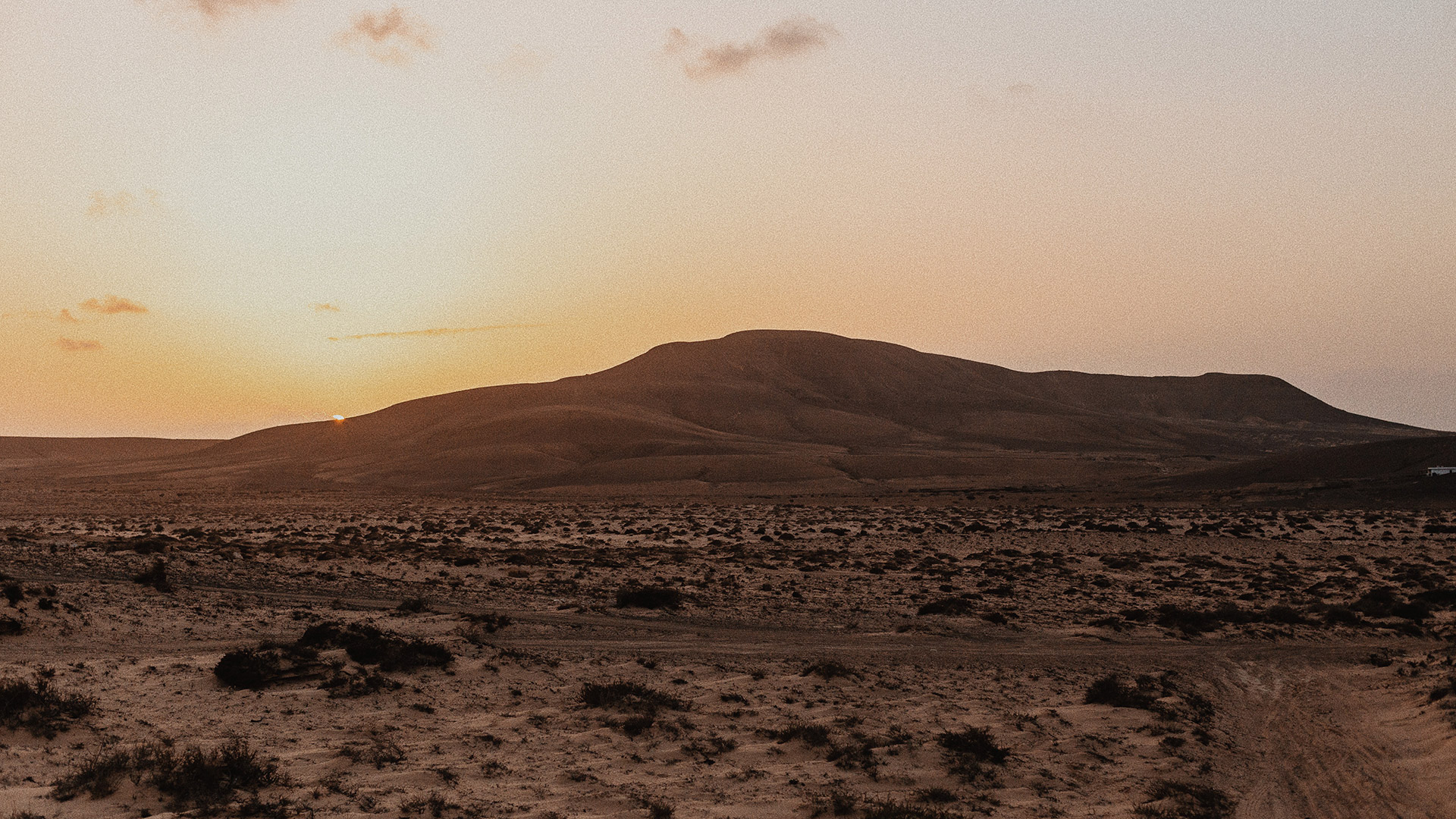 Lajares
Lajares was our base for the entire trip. A hip little surfer town with a few bars, coffee shops and a place to buy sourdough bread. Ideal for any cycling holiday.
You don't need to travel far to start exploring many of the gravel paths that lead out of the town. We'd often spend the evenings just riding out on the dried-up river beds catching that last of the evening light.
We also hired a few E-Mountain-Bikes from a small surf shop in Lajares that were more than capable of riding any of the trails we did (a great option if you have an unfixable mechanical issue on route)
Most of the island's routes are very easygoing wide gravel roads and not technical, but a few bits required me to hike-a-bike for short distances. There can also be a fair bit of sand, making riding on smaller tires challenging.
I used 700c 43mm Panaracer Gravel King SK tubeless setup, and I found these great for most of the riding but found myself sliding out a bit of the sand. If I were doing this again, I'd probably try and avoid the sand or opt for something even wider.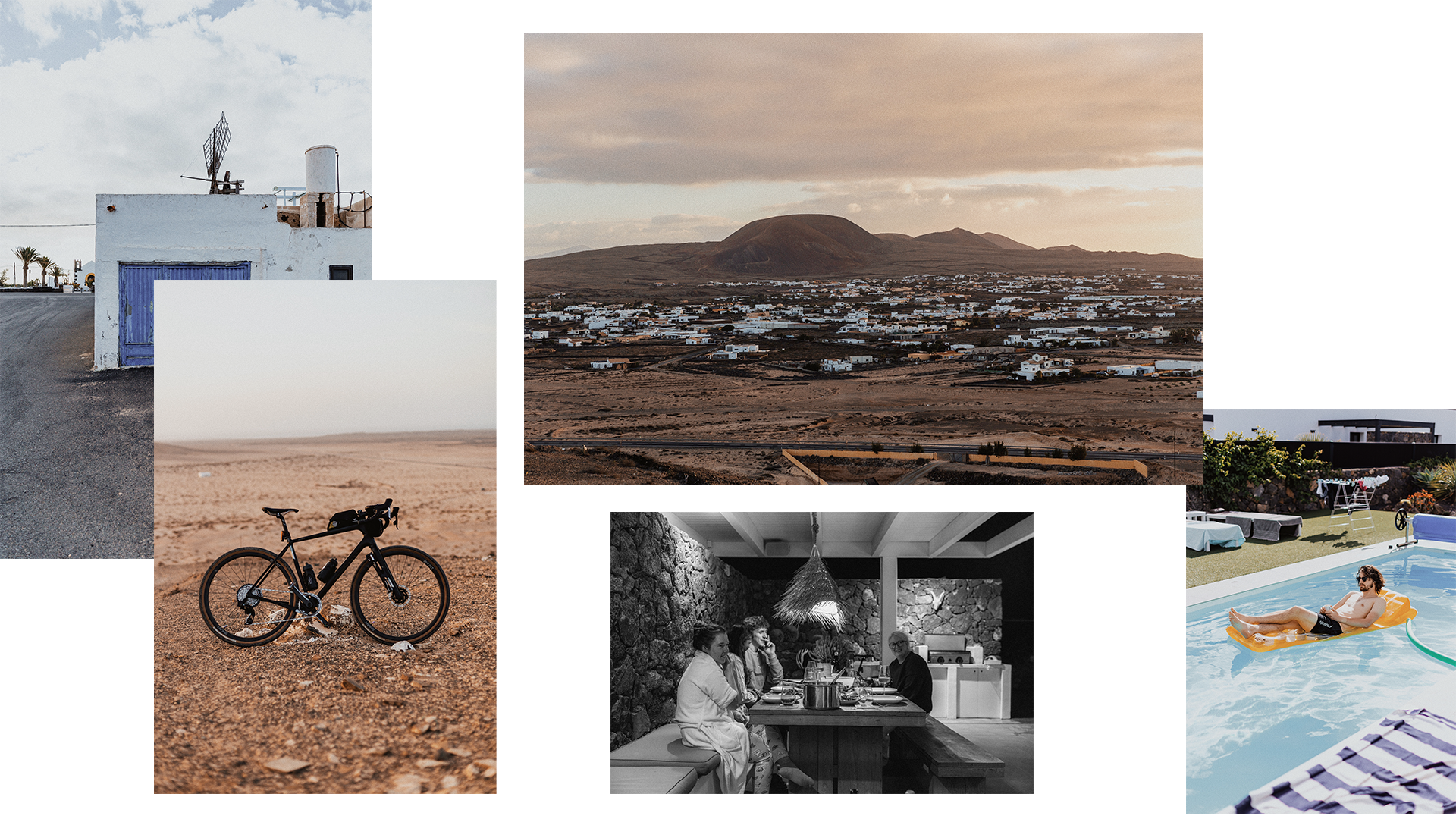 Barranco de los Encantados
Barranco de los Encantados is a dryed up river bed not for from Lajares. The water that was once there has carved out shapes from the rock and sand (sorry, I don't know the proper geologist's name for this). It's nice to look at in the evening light. You can ride up the river bed and follow it for quite a long way before it becomes unrideable.
The Koomtoo ride below isn't a long one, but it's worth looking at if you don't mind riding through quite a bit of sand.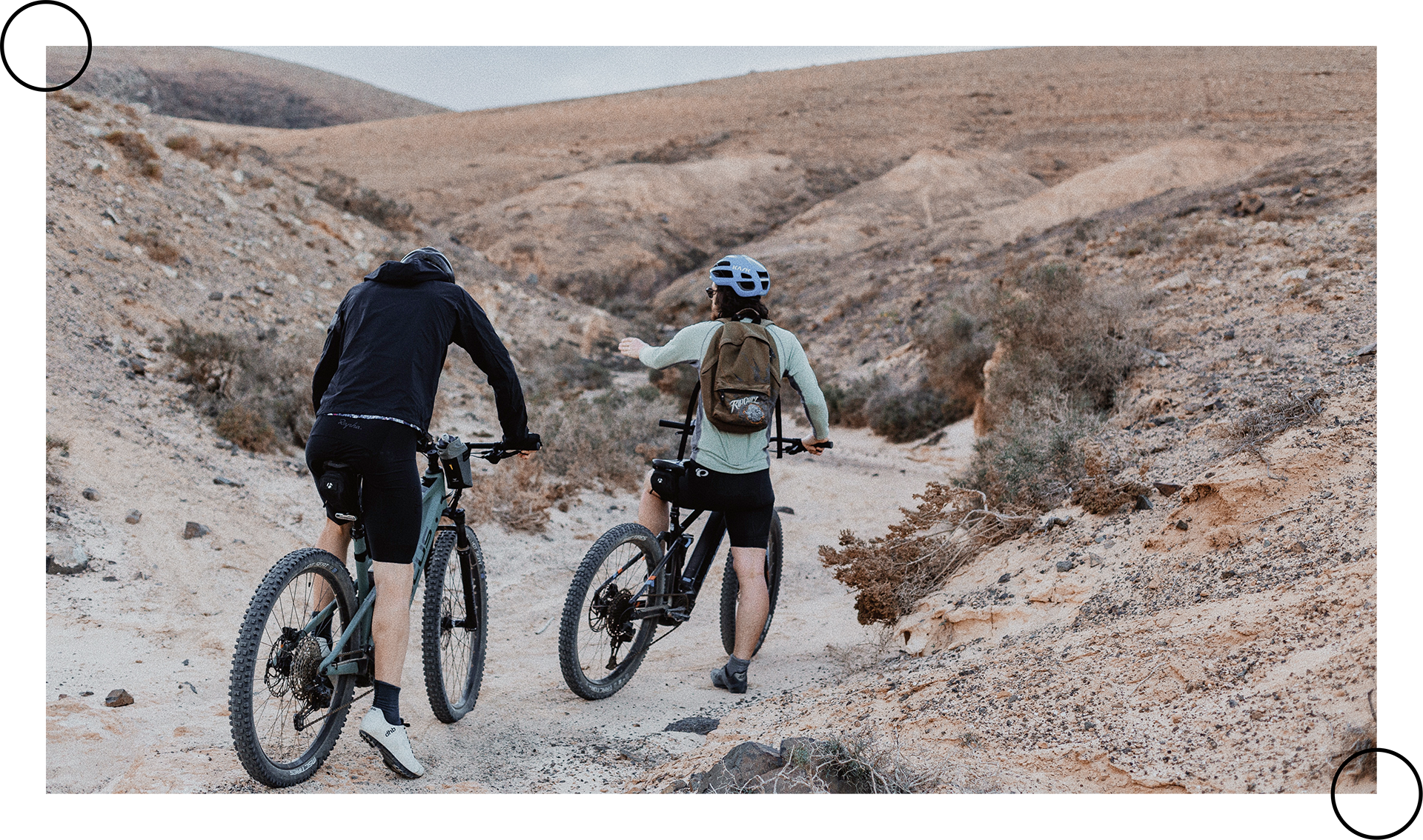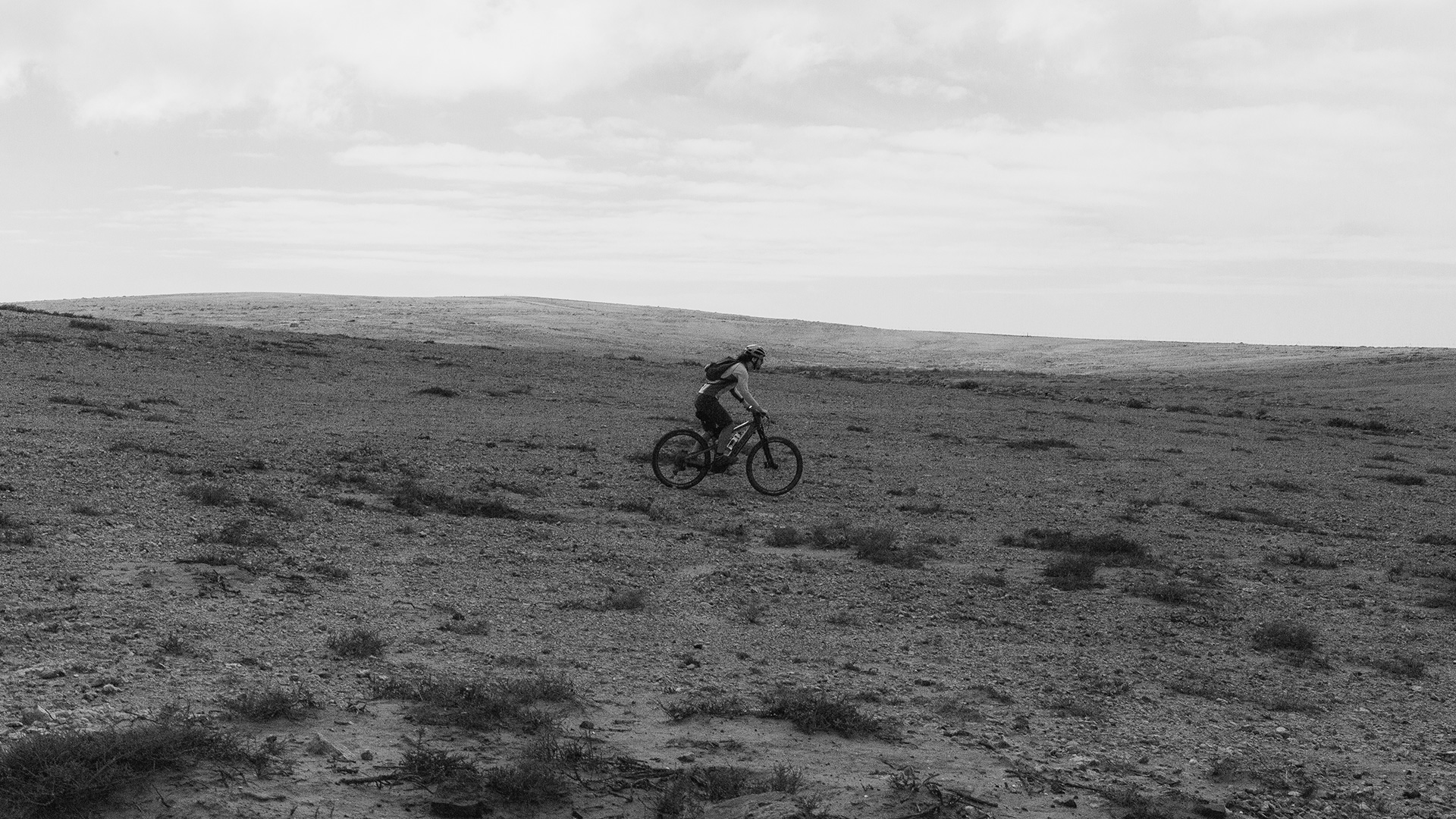 Montaña de Tindaya Loop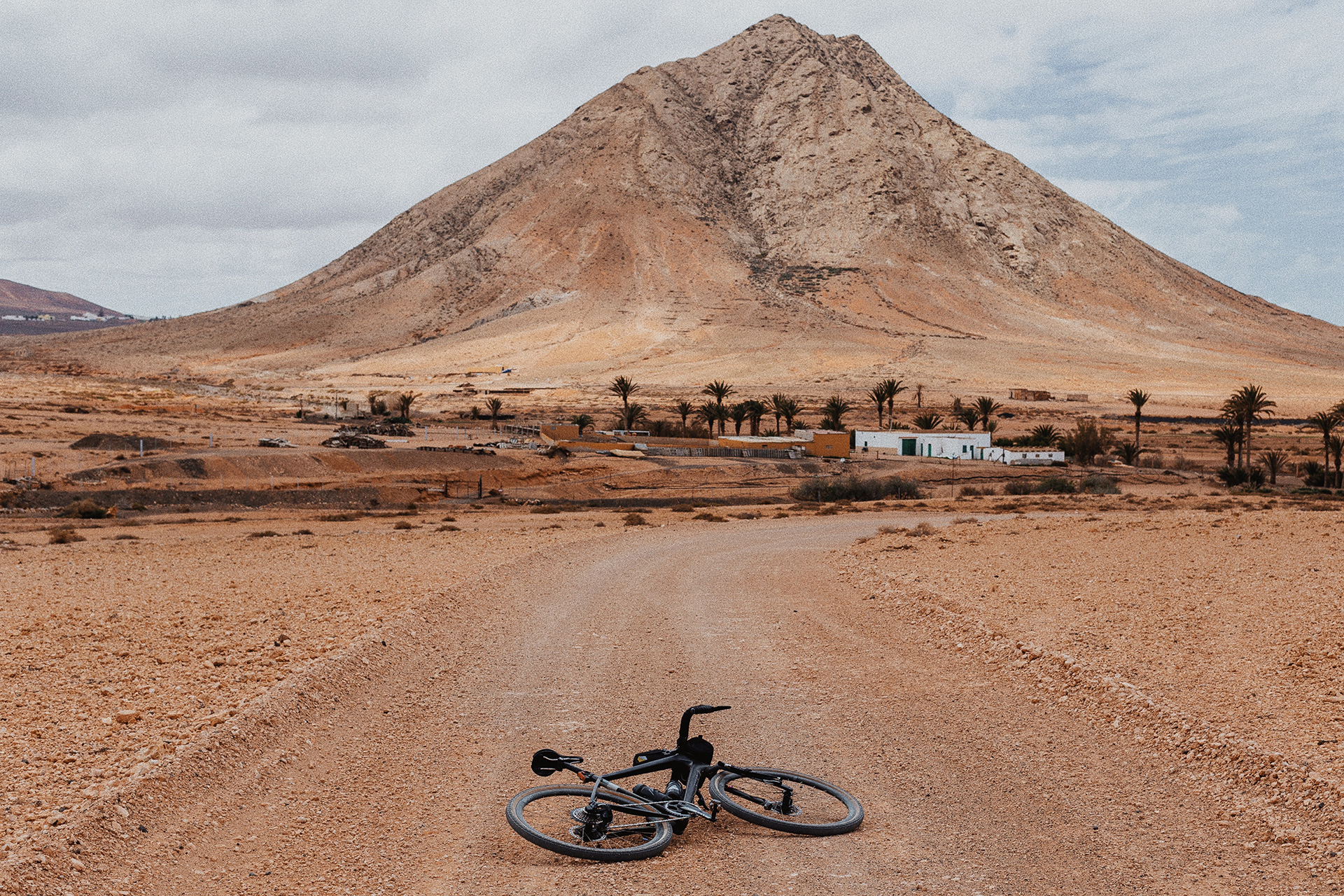 The loop around Montaña de Tindaya was one of the bigger rides I did. It's not super far, but some excellent gravel roads, some lovely coastline and a few technical bits (at about the 15 mile mark) to keep you on your toes. If you're looking for an alternative route that follows most of the coastal parts of this ride without the technical section, check out this route.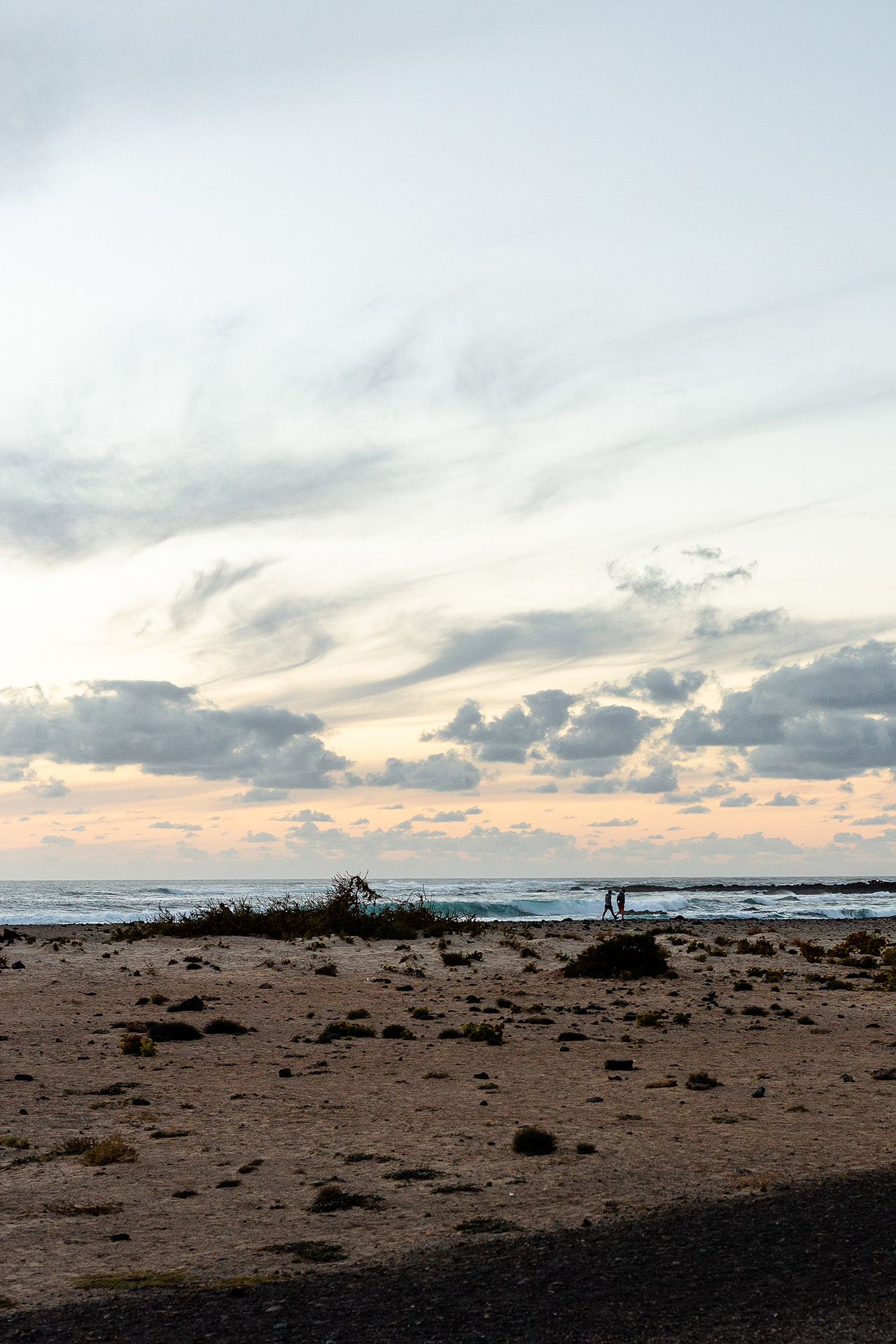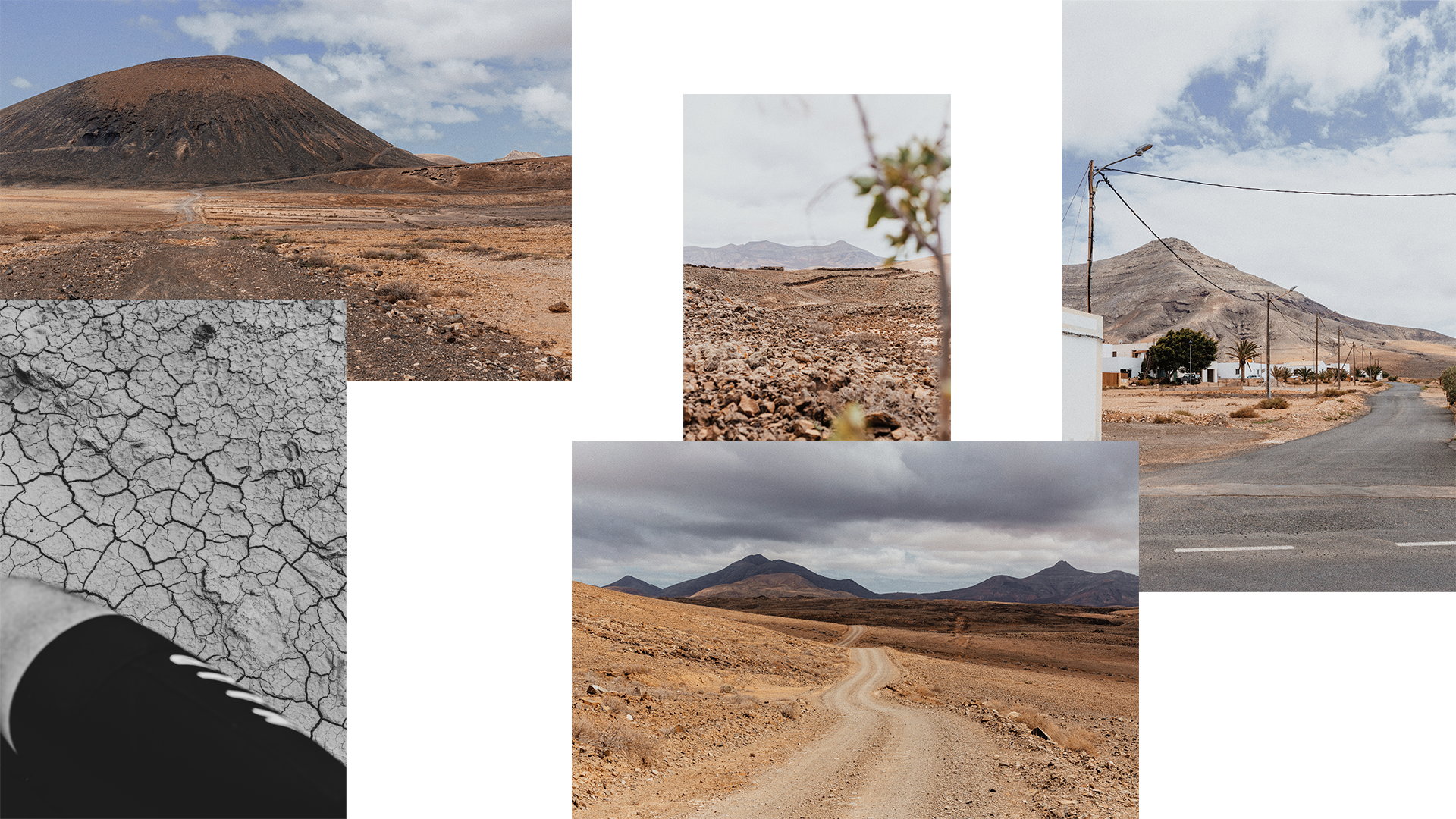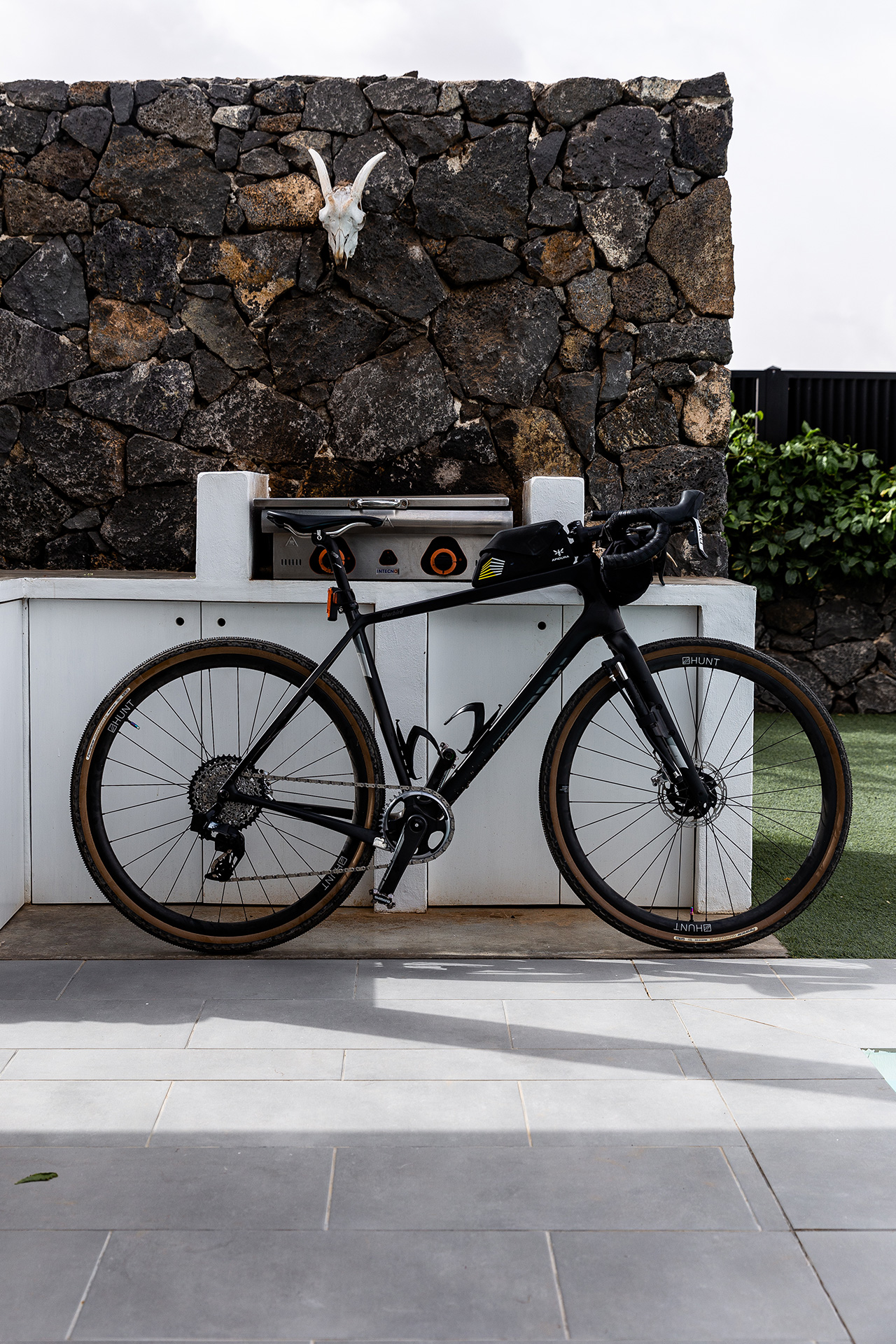 Bike Setup
Frame: Salsa Warbird
Groupset: SRAM RED XPLR eTap 10-44T
Wheels: HUNT 30 Carbon All-Road
Tyres: Panaracer GravelKing SK TLC Gravel Tyre 43mm
Handlebars: PRO Discover Alloy Gravel 20 Degree Flare
Saddle: Fabric Line Shallow Race Team
Topbag: Apidura Racing Top Tube Pack 1L
Barbag: Restrap Canister Bag
Frame Pump: VEL AR-Flow Travel Pump